What is Shitamachi Bobsleigh?
It started as they want to show the technologies that small independent factories in Ota Ward, Tokyo have to the world. Bobsleigh is an event at the Winter Olympics, and is popular in European countries and the US. Top winning teams like Europeans and Americans use the sleds that famous car companies as BMW makes or whole nations put their best into developing one. Shitamachi Bobsleigh is a project that small to medium size factories in the Ota Ward all gather what they have, and manufacture a machine that can compete at the world's stage. Jamaica Bobsleigh Federation decided to use the Shitamachi Bobsleigh in January, 2016. They are hoping to get the Jamaican athletes stand on the podium at the 2018 Winter Olympics in Pyeongchang.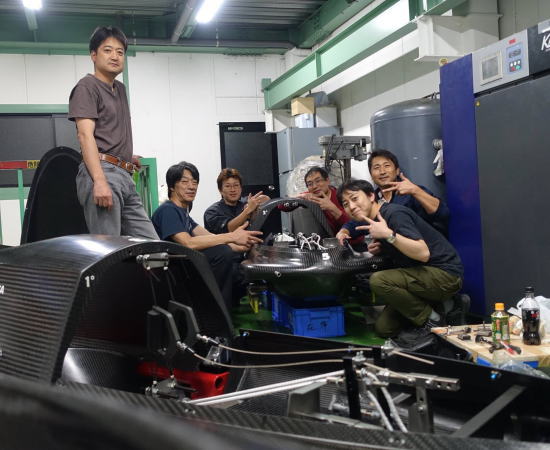 Bobsleigh is an event that times runs on an iced course. A sleigh can go up to 120 to 130 km/h, and it is often referred as F1 on ice. When starting, members push the sleigh and dash as fast as they can. They quickly ride on it, then a pilot uses the handle to steer. As they finish, a breaker in the back hits the break. Not only ability of athletes but also performance of a sleigh is crucial to the time, International Bobsleigh and Skeleton Federation regulates forms and structures of sleds. Meeting their standards, manufacturers also compete in developing one with the strict criteria. There are teams of 2 or 4 in the event, and the Shitamachi is developing two-person team sleigh.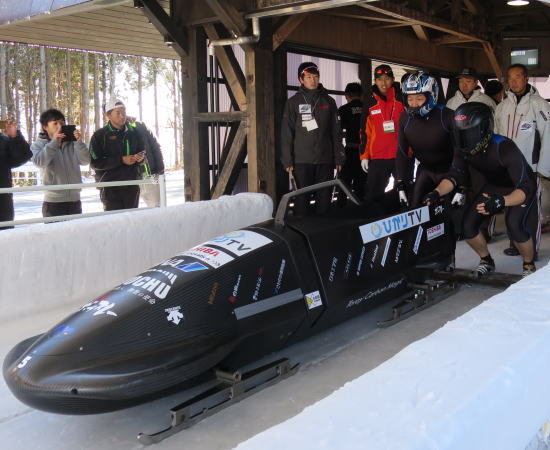 Production of the Shitamachi Bobsleigh
Over 100 manuracturers participated in the project without receiving any profits. All the skilled workers pooled their skills in the variety of fields from metal-cutting and shaving, to welding, sheeting, heat treatment, plating, glass fiber cutting and shaving. Since they are gathered in one place, the Ota, they can meet the deadline in short notice. Some racing car factories in the Ota cooperated with the analysis for the whole design and aerodynamics. Individuals and sponsor corporations cover the cost of material and oversea.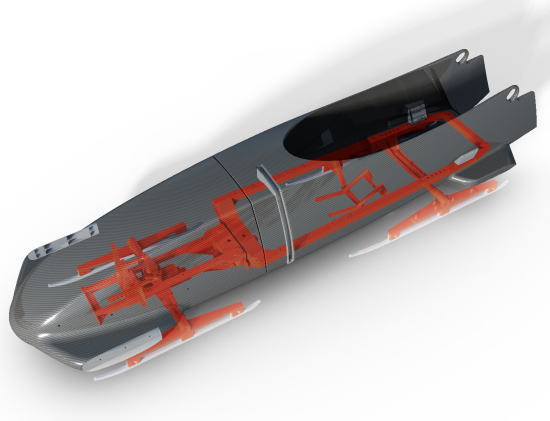 Aim the 2018 Pyeongchang Winter Olympic Games
Processing technology of Ota is said to be high, but generally difficult to understand, is what there is also a confidentiality PR is difficult nature. From the question of whether can not express the technology and network through something concrete things on a daily basis, we thought that the appeal produced a tool to use in a high Winter Olympic importance of the tool. Currently has a sled development that compete in the world in cooperation with the Jamaican bobsled team.